What I do: 'Sales animations' people quickly understand what you are doing, get excited and call you. Carefully thought out and focused animations get you the qualified leads you want.
'Explainer animations' are the best way to show ideas, procedures, assembly instructions, and explain concepts. They are different from sales animations because people are looking for deeper information. Since 90% of people do on line research before they buy, this is an excellent way to place your sales message and call to action. They are used on your web site and posted on YouTube as well.
Who I work with: I work directly with sales and manufacturing companies.
Why it works: Show your ideas working makes it easy for customers understand what you can do for them. They easily see how your product works for them and imagine it in their hands. Using animation is the simplest way to slide information into someone's head.
What makes Industrial Animations different: Your questions are answered quickly and accurately because this is a one man shop. Accountability is easy and clear. Occasionally other talent is hired which keeps your costs low. Other talent can include writers, storyboard artists, voice over talent, sound technicians, musicians, web experts, other animators and more.
How it works: We meet in person, on line, or over the phone. We'll talk about your ideas, target audience, objectives, resources, timelines and more. You get a proposal that describes deliverables, deadlines and costs. No surprises for you.
Ready to talk? You can use the form at the bottom of this page or call me directly.  I look forward to talking with you and thanks for your consideration.
Sincerely, John Teisberg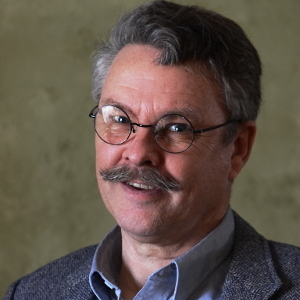 The Man Junk Project
Excellent patient education. Technical animations show how things work and put patients at ease. Unfamiliar concepts are easy to show and explain. Confidence goes up and patients are calmer. Doctors use their precious time talking about specifics, not teaching how the body works.

Store tires right where they are needed.
In less than a minute customers see and understand how this tire lift saves them time and money. They are educated in moments and are ready to call. This technical animation is colorful and satisfying to watch.

Implant development and production services by Encompass.
Trade show animations are magnets for scanning eyes. They are information-rich and are easy to digest. This is a graceful way to introduce yourself because people do stop and watch. The above animation is for a medical trade show in Germany.

How to assemble the brass fittings.
Video instructions are the best to learn how to put things together the right way the first time. Every time you sell a product, you cannot have a live technician explaining how it goes together. A good animation like this on your web site means your customer can pull it up any time and get educated on the spot. Fewer calls to you because people do it right. The above animation shows the assembly of  a relatively complicated vacuum pump system.

Presenting the overhead and wall mounted clothing lift.
An overview of how our Lift Systems can be an ideal solution.

Bell Helicopter blade storage
An clean proposal for an innovative use of the Lift and Store Overhead Lift system.

The Vacuum Pump Tour
Explaining technical details should straight forward and easy to understand. Procedures and concepts are easy to understand and remember and fewer mistakes are made. This is an almost bullet proof way to get information across. Multi-lingual animations are easy to make.


Get your project started today…

Thank you,
John Teisberg